About us
Ningbo Hirelay Technology Co.,Ltd is a professional relay manufacturer, Ningbo factory set up at 2014 ,the company mainly products including: Signal relays, Industrial relays, Automotive relays , solid state relay and relay sockets. These products Widely used in automation control equipment, electrical equipment, machine tool equipment, instruments and meters, regulated power supply, communications equipment,automotive electronics, home appliances, office equipment, and other areas of the control.

We have set up two production base at Ningbo and Shaanxi , use the two production base of their own advantages, ensure the quality, delivery time , same time give you a reasonable price. The company has standard dust-free workshop, advanced automated production equipment and a number of strict training of technical management staff. Quality is the lifeline of enterprise, the system is the foundation of enterprise development.
Hirelay technology in accordance with the ISO9001:2015 quality management system and combining the reality of the company gradually improve the company management system and quality guarantee system, strive to make customers satisfied.
We welcome OEM customer!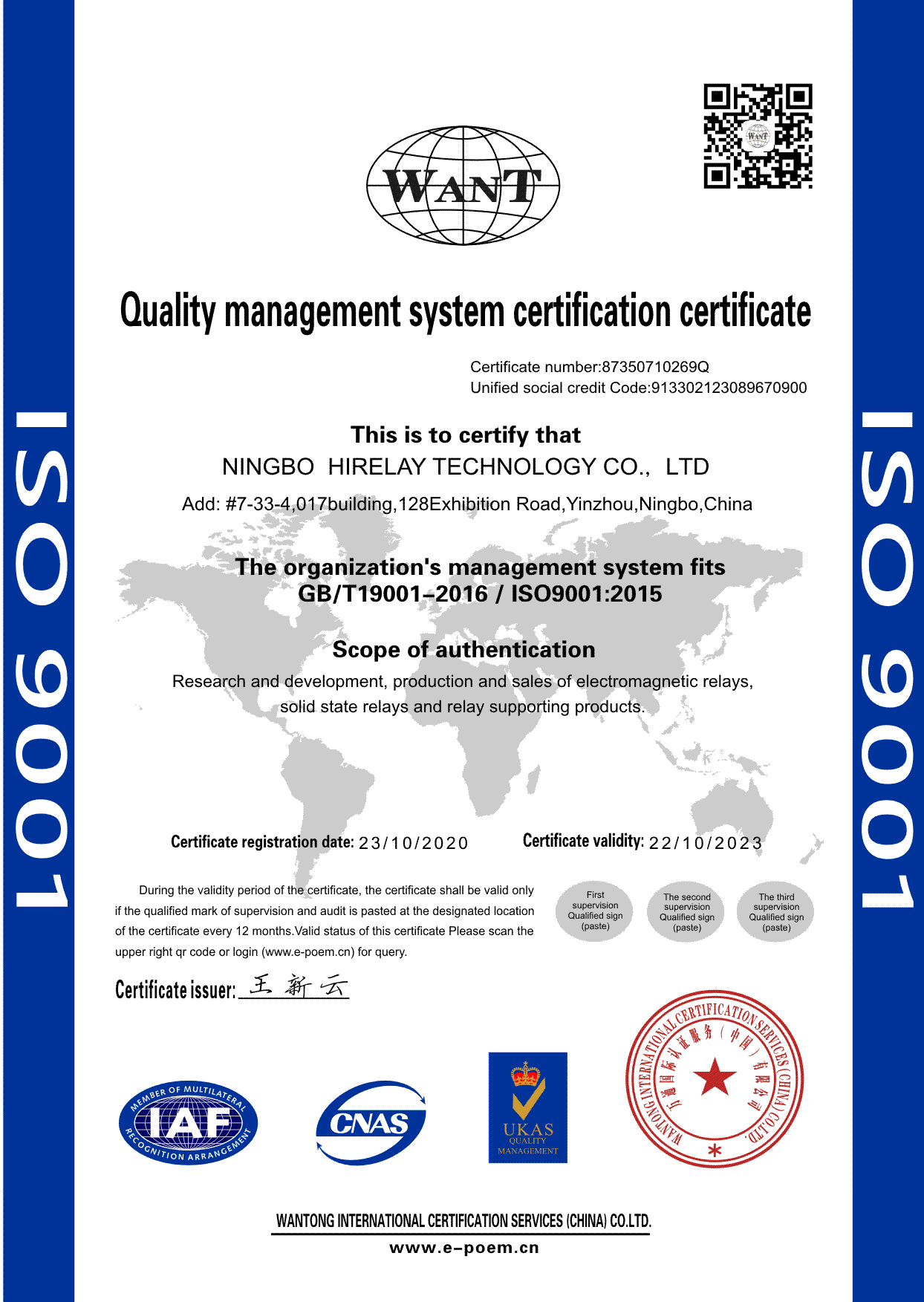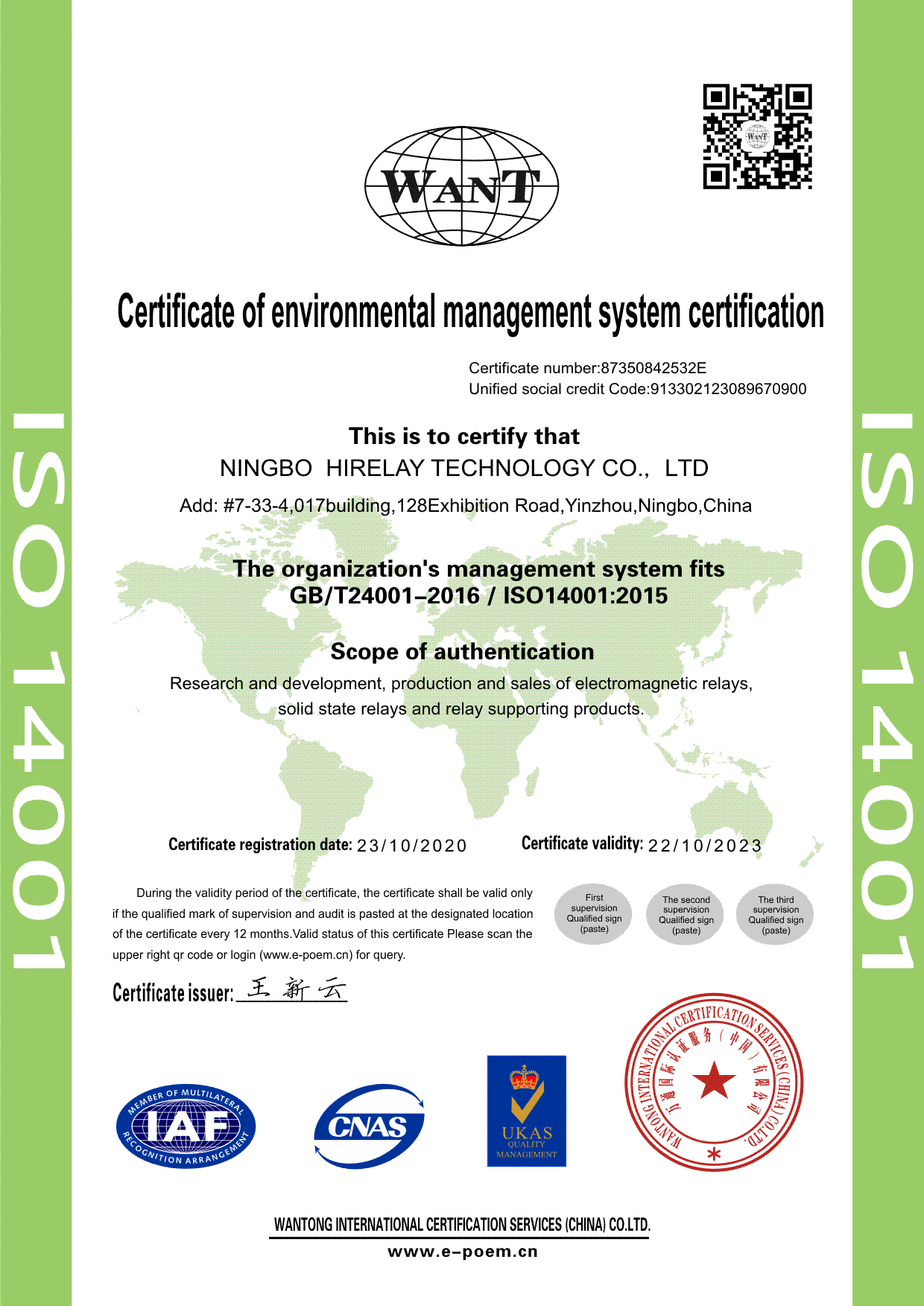 ISO 9001:2015 ISO14001:2015